Farmers Market is OPEN! Spring is Here!
April 19, 2022
Baggage is Rewarding
May 20, 2022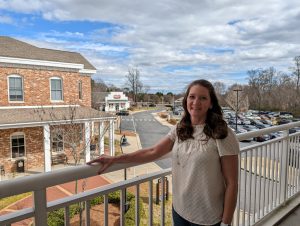 If you haven't met new Village at Robinson Farm Manager Rene' Kaled yet, you have something wonderful to look forward to.   An experienced property manager, Rene' is new to Charlotte.  Recruited by Lat Purser & Associates, Rene' has hit the ground running meeting Villager tenants and customers and learning the ropes.   We are thrilled to have her on board!  If you see her around, please give her a warm welcome and a Thank You for the great job she is doing keeping everything around here clean, safe, beautiful and in working order.