Start August Off Tasty – Weekly Specials at The Butcher's Market!
August 3, 2020

What is Brain Training?
August 21, 2020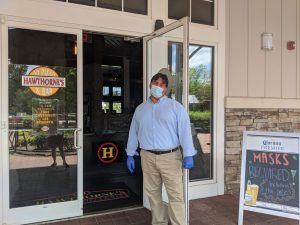 August is National Sandwich Month! To celebrate,  Hawthornes NY Pizza will be featuring delicious sandwiches each week!
First up is a DELICIOUS Buffalo Chicken Sandwich – your choice of crispy fried chicken or grilled chicken drizzled with spicy Buffalo sauce, topped with tomatoes, lettuce, bleu cheese dressing and served on our fresh homemade roll with a side of ranch.
Note: Sandwiches don't come with a side of cheese pizza, but if you want to order one, we understand!