Brain Training means Develop Skills/Build Confidence!
Do You Want to Keep Your Brain Sharp as You Age?
Are You Worried Your Child is a Slow Reader or a Slow Learner?
Are you Looking to Improve Your Work Performance
Is Your Child's Speech and Language Clear?
Is Attention Deficit Holding You or Your Child Back?
Reach Out To Set Up an Assessment with Dr. Vicki Parker at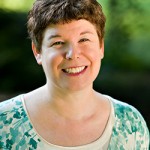 704-541-1373.   Dr. Vicki Parker is founder and director of The Brain Trainer.  She holds a Ph.D. in speech language pathology with a concentration in neuroscience from Michigan State University. For nearly 30 years, she has worked with children and adults who have learning, speech, language, behavior and reading disorders.